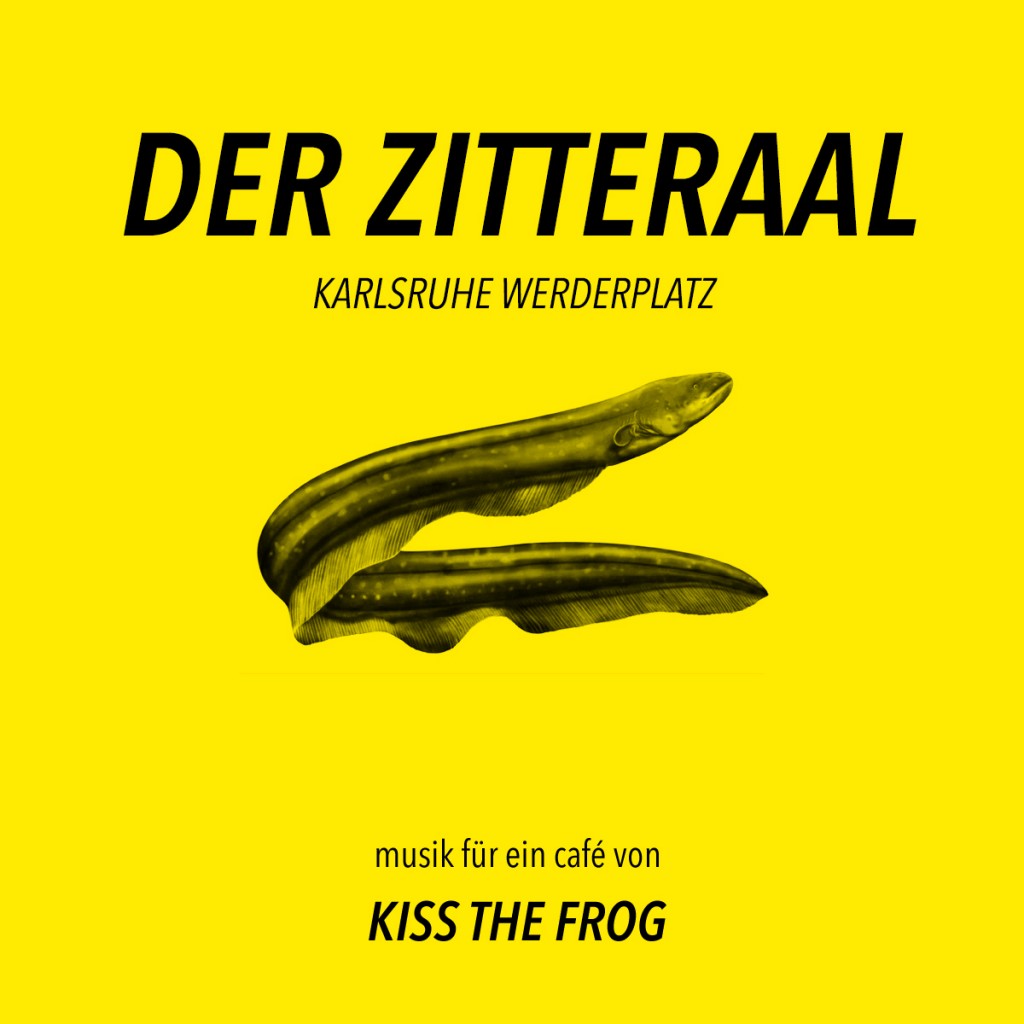 Kiss The Frog is proud to announce the release of Der Zitteraal, their second official release of 2016. Der Zitteraal was mixed and edited from two recording sessions (Feb 21 & March 13) capturing KTF's improvisational creativity.
Der Zitteraal is a companion album to L'Anguille Electrique, a collection of improvisations commissioned by Der Zitteraal in Karlsruhe Werderplatz, Germany.
Der Zitteraal (2016)
Six (Der Zitteraal) (17:08)
Seven (Doppel-Klopfzeichen) (10:25)
Eight (Das Lied Von Der Langsamen Plätschern Bach) (12:15)
Nine (Mittlerweile… im Jacht Klub) (15:12)
Stream Six (Der Zitteraal) below:

Der Zitteraal is available now in mp3 zip archive as a free download.
Recorded Feb 21 and Mar 13 2016.
Engineered and mixed by Hillman at Saddle Peak Ranch Studios.
Artwork by The Special Machine