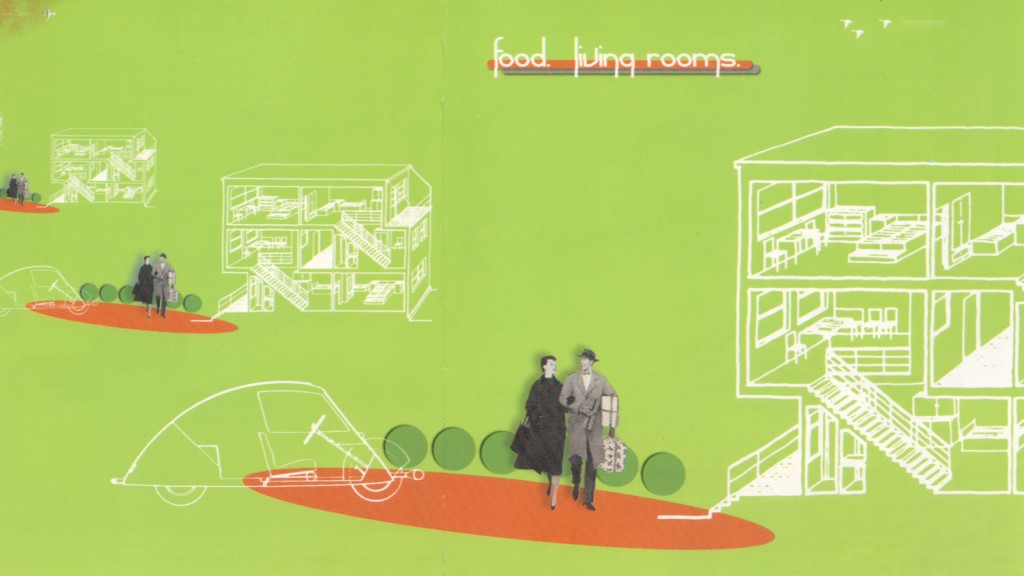 FOOD was a precursor to KTF founded by Charles and composer Bob Clendenen. Barry was a charter member and Peter (at Barry's request) occasionally filled in on drums. FOOD lasted numerous line up changes before settling on a core septet that slogged it out in clubs and hippie festivals throughout California and Nevada.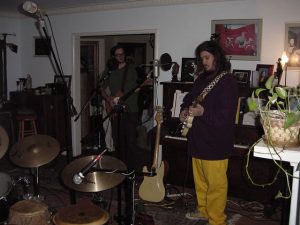 Henry (L) and Charles (R) Recording 'Living Rooms' in Barry's actual living room. Photo by Barry.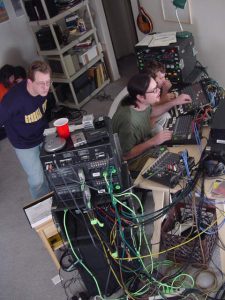 Mixing living rooms in Henry's living room. Left to right: Charles (seated), Bob, Henry, Steven.
"Living Rooms" is FOOD's only CD release, recorded in Barry's actual living room in North Hollywood, California. FOOD broke up six months after the release of Living Rooms, in October 2001. "Living Rooms" was produced by FOOD, mixed and engineered by Henry Benjamin. Living Rooms' artwork was done by Charles and the CD was limited to printing of 1000 copies. These pop up on eBay and Amazon occasionally.
Saturn (5:42)
Interstellar (6:42)


Itsathatsa (5:16)
Smiles (6:28)
Illogical Spock (8:04)
Flatter (8:23)
Ripit (14:07)
Strawberry (10:14)
Industry Blues (8:35)