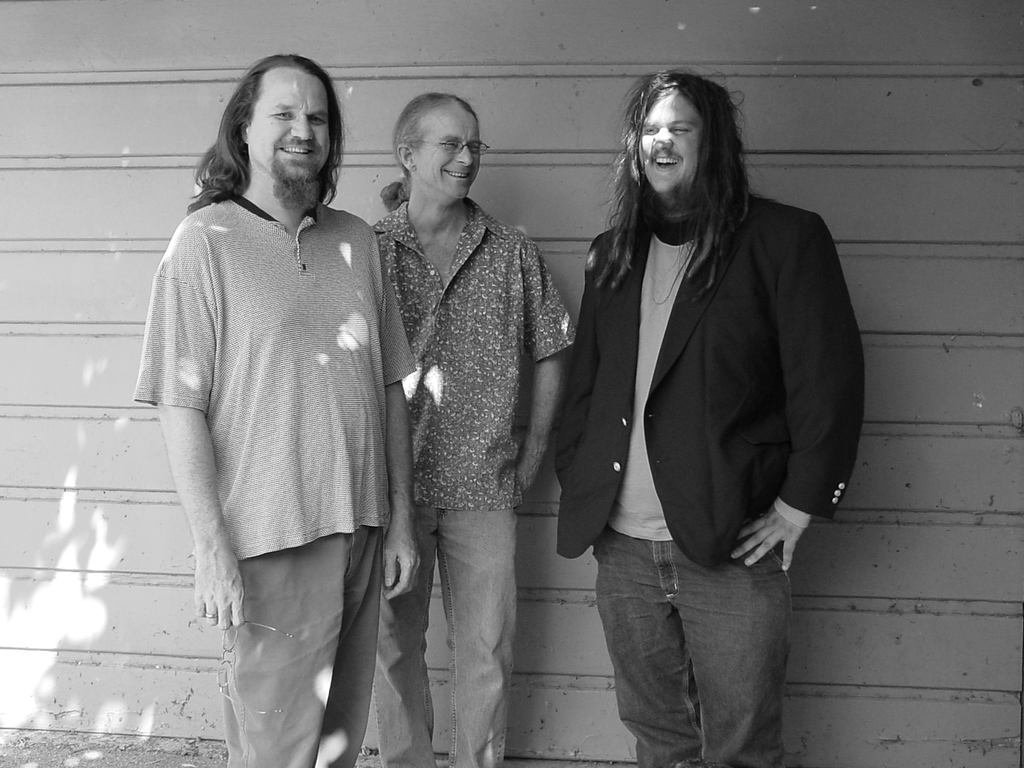 Newtron – acoustic & electric bass, loops. Barry has played with artists and legends too numerous to mention during his years as in-demand live and session bassist. Ok, we'll name a few… Guns & Roses, Yes, The Scorpions, Paul McCartney and Elton John. Barry plays Fender electric basses and Marshall amplifiers.
Hillman – drums, soldering iron, studio. Pete has performed with some of the greatest jazz musicians on the planet including saxophonist/composer Eddie Harris, bass legend Leroy Vinnegar, John Patitucci and Kai Akagi and has studied drumming legends Ginger Baker and Elvin Jones. Peter plays Gretsch drums and Zildjian cymbals.
Charles – guitar, loops, vocals, theremin. Charles has performed or recorded with Billy Martin (Medeski Martin & Wood), Don Preston (Frank Zappa/Mothers of Invention), Mark Karan (The Other Ones, Rat Dog), Stew (The Negro Problem). Charles studied composition at California Institute of the Arts with Mel Powell, Morton Subotnick, Terry Riley and Lou Harrison. Charles plays Fender guitars and amplifiers plus Boomerang, Catalinbread Echorec, Teese RMC wah and Rockett Archer effects pedals.
With:
Jesse Jarnow – words
Craig Judkins – ideas.