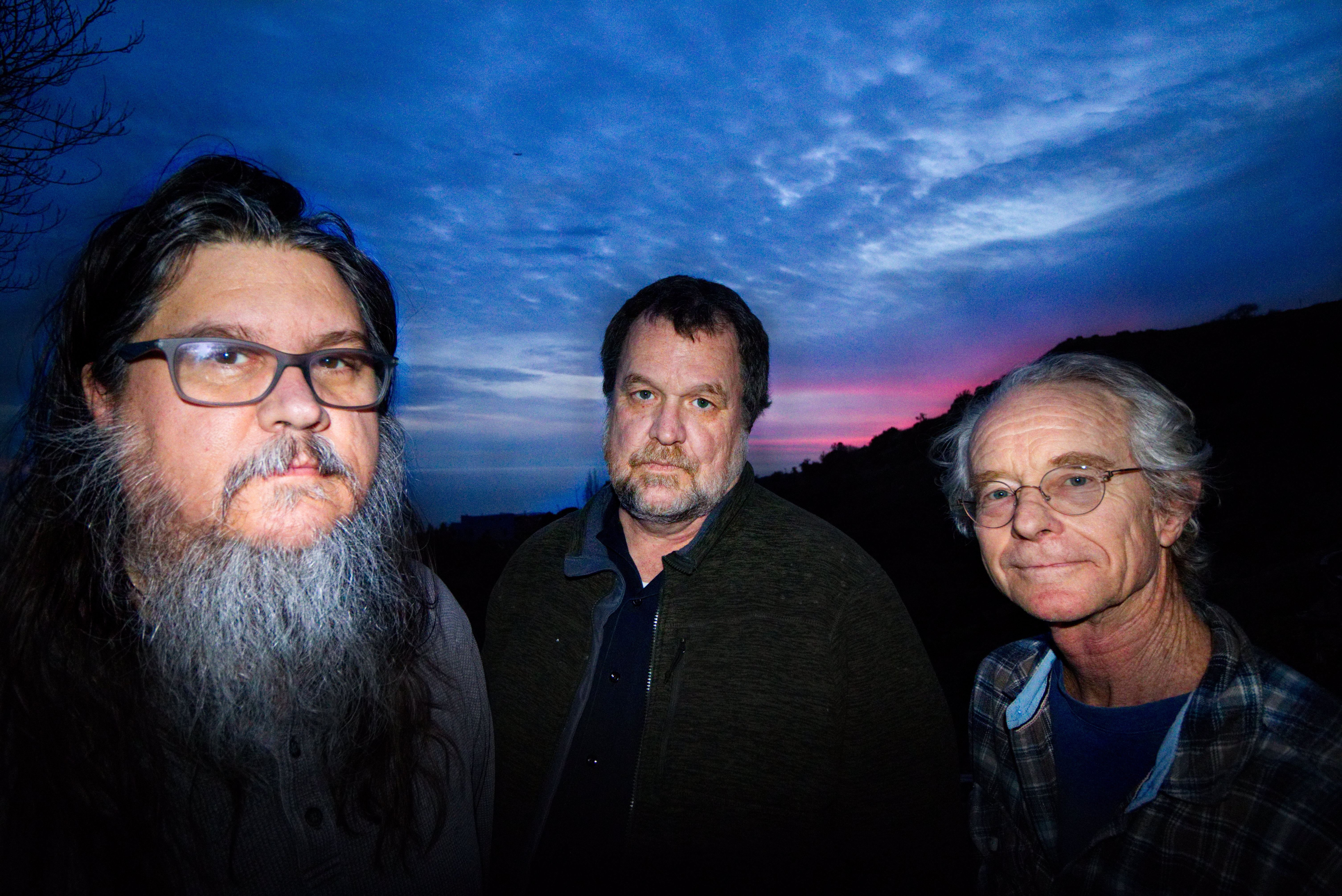 Kiss the Frog is one of the most adventurous and somewhat confusing bands on the circuit today. Since formation in 1998, Kiss The Frog's improvisational prowess ranges from swamp funk to the avant garde plus   heaping helpings of thrash bop and the outer space atmospherics.  Are they jazz?  Are they rock?  Are they insane? Are they really going to spontaneously improvise a multi-sectional 30 minute symphony on stage? Every Kiss The Frog performance is completely different and their recordings are an experience unlike anything else you've heard.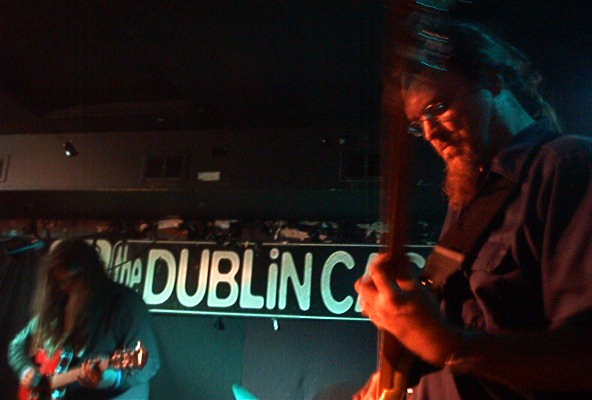 This is what Starvox UK had to say about the final show of KTF's 2002 European tour stop at The Dublin Castle in London UK:
"The music is mostly instrumental – long, looping workouts that unfurl and curl back on themselves. The bass is nimble, dancing all over the drums, which themselves jump around all over the place but still somehow keep the beat rock-solid and pushing forward. Over all this, great shuddering slabs of distort-o-guitar arrive like gatecrashers at a party. The band use about a squillion effects pedals, and sometimes they just seem to play the effects: the sounds are in the effects loops, going round and round, then out to the Theremin, and back again. Ah, yes, the Theremin. This is Kiss The Frog's secret weapon: played as a lead instrument, via all those effects pedals, it whoops and buzzes and shrieks like a whole army of fuzzed-out guitarists.

"The band seem to have attracted some fans from somewhere – they all look like Zonker in the Doonesbury cartoon strip – but mostly they're playing to a mix of goths and indie kids, all of whom, I'd guess, are utterly unfamiliar with the music. And yet, the room is captivated, and when the final song fades out in a fuzzstorm of effects, the applause is tremendous. I'm left feeling that maybe I should've got into the Grateful Dead after all. Dammit, this stuff is good."

Starvox UK
Kiss The Frog is made up of guitarist/vocalist/composer Charles Morogiello, bassist Barry Newton and drummer Peter Hillman. Charles has performed or recorded with Don Preston (The Mothers of Invention), Mark Karan (The Dead, The Other Ones, Rat Dog), Stew & The Negro Problem, Billy Martin (Medeski, Martin & Wood) and studied composition with electronic music pioneers Mel Powell, Morton Subotnik and Terry Riley. Barry has performed with a who's who of music legends including Yes, Guns N Roses, The Scorpions and Sirs Elton John and Paul McCartney as an in-demand session and live bassist. Peter has performed with some of the greatest jazz musicians on the planet including Eddie Harris, Leroy Vinnegar, John Patitucci and Kai Akagi. Peter studied rock and jazz drumming with Ginger Baker and Elvin Jones.
Pucker up.
Recent Posts

Archives

Meta